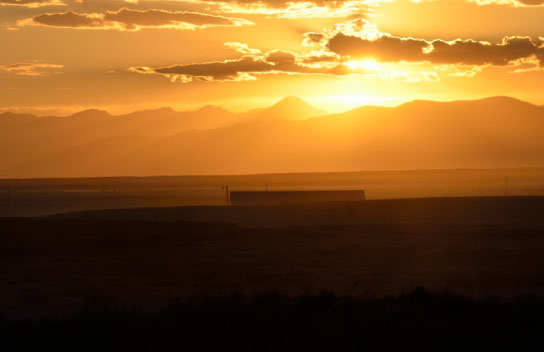 From seed to supermarket, from our plant to your restaurant, we handle each potato with great care and efficiency—and we do it all ourselves.
In fact, until a Larsen Farms potato is in your hands or your distributor's hands, it's in ours.
Because we grow, store, process, and even transport our own potatoes, we can ensure the highest quality and tightest costs at every step of the process. It's what sets us apart from the rest. And it's why we sell more potatoes than anyone.
We're More Than Just A Farm
Welcome to one of the few vertically integrated potato growers in America. We are a team of skilled professionals, equipped with some of the best technology and techniques in the industry.
Our passion is potatoes, and we will never stop working to deliver the best potatoes in the world.
Your customers will love Larsen Farms potato products for the flavor. You'll love them because we get them to market faster, at less cost, and with better quality than anyone else.
Our Mission
The "Larsen Farms" family of businesses is committed to being the very best! Our goal, simply, is to be the Leader in Quality and Value in the industries we serve. We strive to be both the "Employer of Choice" and "Supplier of Choice." We believe as long as we are committed to our strengths of Attitude, Integrity, Dedication, Quality, Teamwork, we can accomplish anything.